Recycled Grindings Inc. has the capability to shred both plastic and steel. When you need to dispose of plastic drums, steel drums and IBC's, our disposal and resource recovery system is capable of fully serving your needs.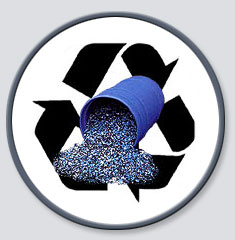 Following shredding, and granulation (if required) the remaining product is sent out for reuse in other applications.
Your company can be confident that our process will render your expired IBC bottles and other disposable containers non-identifiable.
For more information on this process or to request a quote, contact us today. The Lennox Container Group is always ready to answer any questions you may have.